(718) 259-4001
PreCare Speech Language Pathology is a highly trained team of professionals that evaluate, diagnose and treat patients with communication disabilities, such as…
articulation disorders 

phonological awareness 

apraxia

dysarthria 

feeding issues

traumatic brain injury

speech issues from hearing loss

auditory processing disorders

receptive/expressive delays

impaired language 

voice disorders

jaw instability

stuttering/cluttering 

and lisps.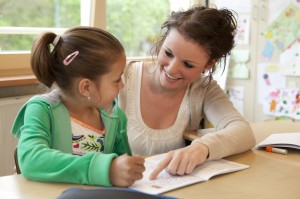 If you've lost your speech and language abilities or have noticed a change since a trauma, stroke or other illness, our team can work with you to regain these important skills. It can be daunting to deal with a loss in speech – our speech pathologists can help! By working with a trained speech language pathologist, many patients are able to relearn their communication and speech language skills.
Our team is also great with kids! If your child is experiencing issues with fluency (stuttering & cluttering), articulation, apraxia (motor planning for sound), oral-motor weakness, feeding or swallowing issues or receptive and expressive language delays, our certified speech language pathologists can work with your child to address and improve these issues using ASHA-standards, with the help of toys and games that make therapy fun! Our speech pathologists use many therapeutic methods, such as group therapy, individual one-on-one therapy or family therapy sessions and tailor them to meet each person's individual needs.
Along with their speech and language skills, many of our patients and their families notice a vast improvement in their confidence. Most cases are treated in our offices, and depending on the individual situation, our staff are also able to work in schools, hospitals, nursing homes, medical centers or private healthcare facilities.
Each member of our team is trained and highly skilled in the field. Our speech language pathologists are licensed and hold degrees from top universities, and are trained in advanced techniques such as PROMPT.